As a business owner, you must think like a soldier and determine your tools to improve your local marketing strategies and enhance lead generation. One of those tools would be your landing page. It's a no-brainer that landing pages and the lead-capture forms with CTAs are two of the most essential aspects of lead generation. These elements are crucial in paving the way for a prospect's path to purchase, it helps convert mere website visitors into prospects and turn them into actual customers.
Landing pages enable local marketers and business owners to direct vistors to better targeted pages in order to increase acquisition of leads. Furthermore, landing pages draws your visitors' attention on a certain offer and prevents other distractions on your website. Always keep in mind that visitors arrive on your landing page to obtain an offer through completing a lead-capture form. Converting visitors into prospects and into buyers is easier said than done. It's a must to apply a set of best practices in order to optimize the lead generation process.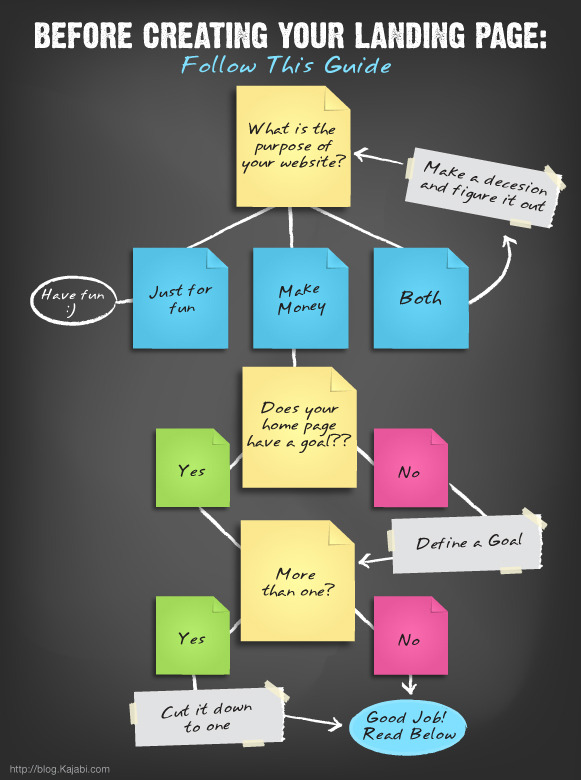 Here are 5 ways to make your landing page into an effective lead generation tool:
1.) Make a List of Critical Elements

There's a reason why landing pages are also called "lead-capture pages," because their main purpose is to collect substantial information from a potential customer, this is where the conversion process starts. For the conversion process to begin and entice a visitor to fill up a form, you needs to include these components to your landing page:
A headline and (optional) sub-headline
A brief description of the offer that clearly emphasizes its value
At least one supporting image
(Optional) supporting elements such as testimonials or security badges
And most importantly, a form to capture visitors' information
2.) Enhance your Landing Page with an Effective Call-To-Action

A Call-To-Action and a Landing Page's message should be coherent and complement each other. Whenever a visitor clicks a CTA only to receive an offer only to discourage them when they see a spoiler on the landing page, expect that they will leave your site in an instant. It can lead to confusion if the headline also conveys a different message from the CTA. If a potential a customer is confused from the start, expect that your CTA won't pave the way for the path to purchase. Always keep in mind to omit all factors that can confuse a prospect, observe coherence in all content.
3.) State the Offer's Value
It's a must to draw visitors' attention and highlight the benefits of a particular offer. One of the best practices is to write a brief paragraph with important bullet points to show the value if the offer. Presenting the value of the offer will compel visitors to download and avail of a free incentive like a free trial or consultation. For instance, instead of saying "includes the features and specifications of product A," you can craft the CTA as "Find out how product A's features will increase your sales by 20%-60%." It's a matter of specifying the value of a product and how it can be a solution to potential customers.
4.) Focus on the Message not the Quantity
The cliche "less is more" applies on how you should approach your landing page coupled with a enticing Calls-To-Action. If you bombard your landing page with tons of keywords, the essence of the product or offer could be ignored by the visitor. Always think of a white space then put your message and talk directly to the visitor like you're talking to him in person. A product or offer could be ignored by the visitor. Always think of a white space then put your message and talk directly to the visitor like you're talking to him in person.
If you are a local business and you need help with driving foot traffic leads to your location from the internet, please book your FREE complimentary call today at http://www.cheryllynninternational.com/complimentary-call
Cheryl is an Online Digital Marketing specialist for local business. She specializes in working with car dealerships, real estate and medical professionals. She has over 25 yrs experience as a successful local business owner and in 2010 she started speaking and mentoring local business entrepreneurs with her own products, programs and consultations to increase sales and clients with technology advancements in the "new economy". Book your FREE 30 minute complimentary assessment today at https://www.timetrade.com/book/2ZTKJ
If you are interested in having Cheryl speak are your next event please click on the following link to learn more http://www.cheryllynninternational.com/speaking